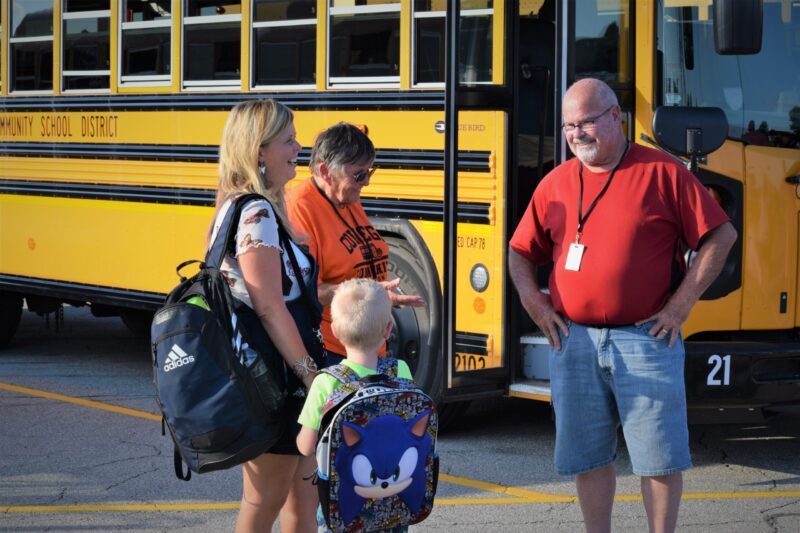 The first day of school is often filled with excitement for Prairie's youngest learners. The first day can also be an anxious time for students and families. To help ease those nerves, kindergarteners, first graders, new elementary students and their parents were able to participate in the Bus Ride-Along event held Wednesday evening in conjunction with elementary open house night.

The event, hosted by the transportation department at College Community Schools, was an opportunity for students and families to meet their bus driver, ride their exact bus route and become acclimated to busing procedures.

"It was great to see so many students and their families take part in the Bus Ride-Along event," said Transportation Director Kris Hartgrave. "We hope this event helps everyone to become more comfortable in their daily busing routines."

Last night marked the 6th year the transportation department has hosted this event.