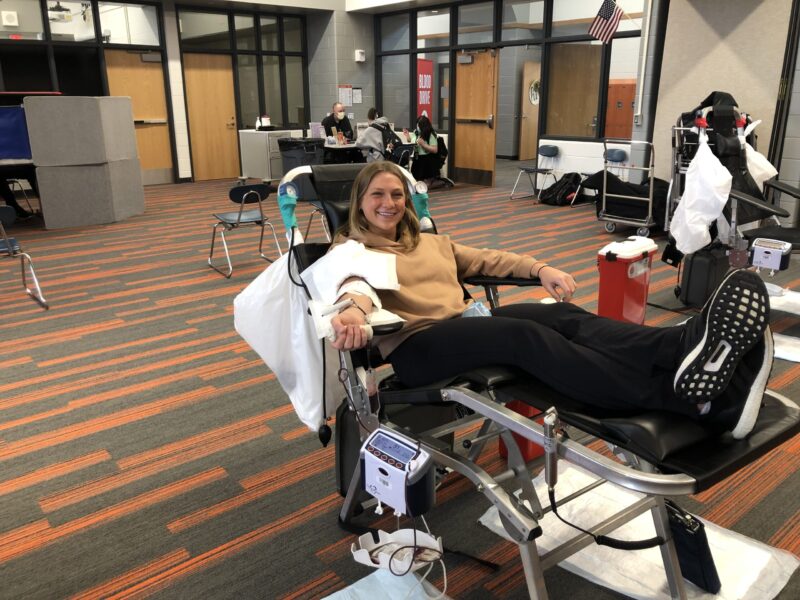 Prairie High School National Honor Society has once again partnered with the DeGowin Center out of UIHC for their annual blood drive.  Every slot was filled for donations and even had some walk-ins.
The UI DeGowin Blood Center is a hospital-based blood center that collects blood for University of Iowa Hospitals & Clinics and University of Iowa Stead Family Children's Hospital patients.  Each week more than 450 blood products are transfused at the hospital.
Since 2013, 284 units of blood from 400 donors at College Community Schools have saved 568 lives. The National Honor Society has partnered with the DeGowin Center for over 15 years.
Click here to learn more about the DeGowin Center.