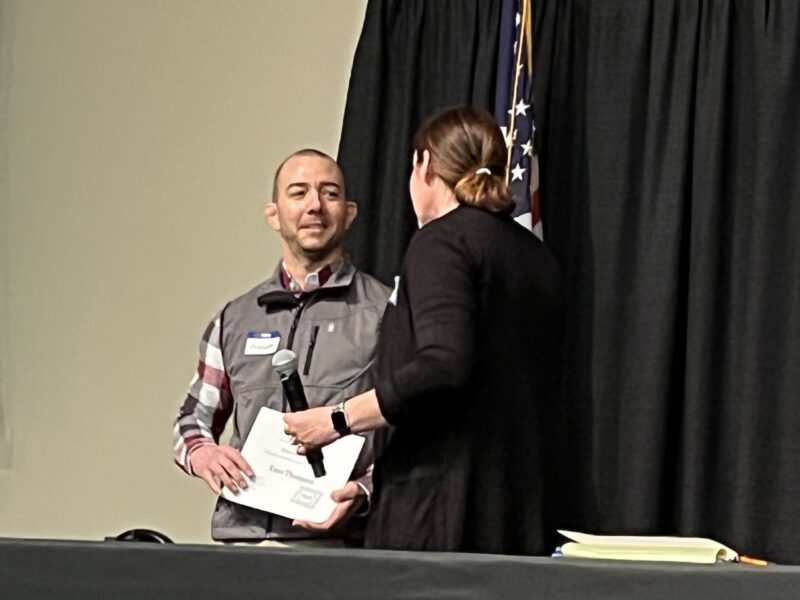 Congratulations to Kane Thompson who was recognized as the Iowa Association of Alternative Education's Newcomer of the Year at the recent IAAE conference held on March 31 and April 1 in Des Moines.  Thompson, who is the Prairie Delta Site Administrator and Director of At-Risk Programming is in his first year in this position.
The Newcomer of the Year is presented annually to an alternative educator who has less than five years of alternative education experience. This award honors a person who is enthusiastic about alternative education, promotes a positive atmosphere in the school setting, and is an advocate for students.
"College Community is grateful for the work of Mr. Thompson, the Prairie Delta staff, the community engagement specialist team and our high school counselors who work collaboratively to provide flexible learning opportunities to meet the needs of all students," said Executive Director of Learning Supports Laura Medberry.