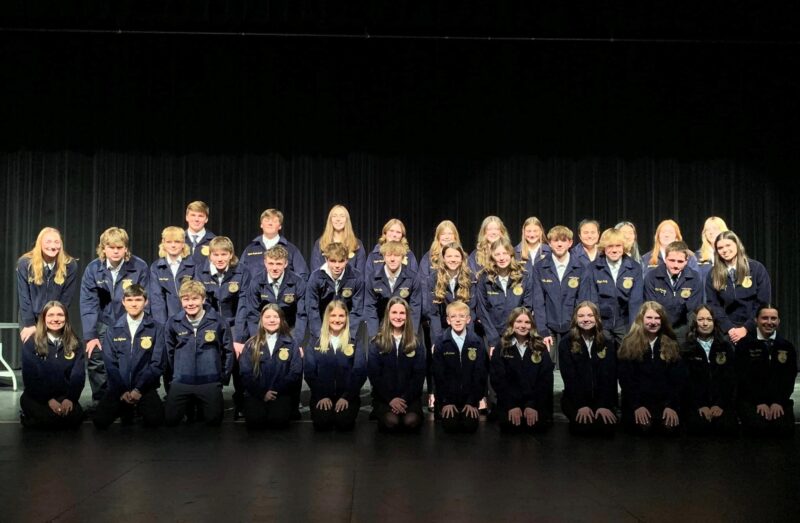 Recently, 33 Cedar Rapids Prairie FFA members received their blue jacket at the 3rd Annual Jacket Ceremony.
Hills Bank, a major supporter of FFA programs, provided the jackets to each member once they completed the interview process. The interview process is an opportunity for students to share their current and future involvement in FFA. Since 2016, the Hills Bank has provided over 500 jackets to FFA members at 21 different schools.
Currently there are 201 students in grades 9-12 involved in Prairie's FFA program.