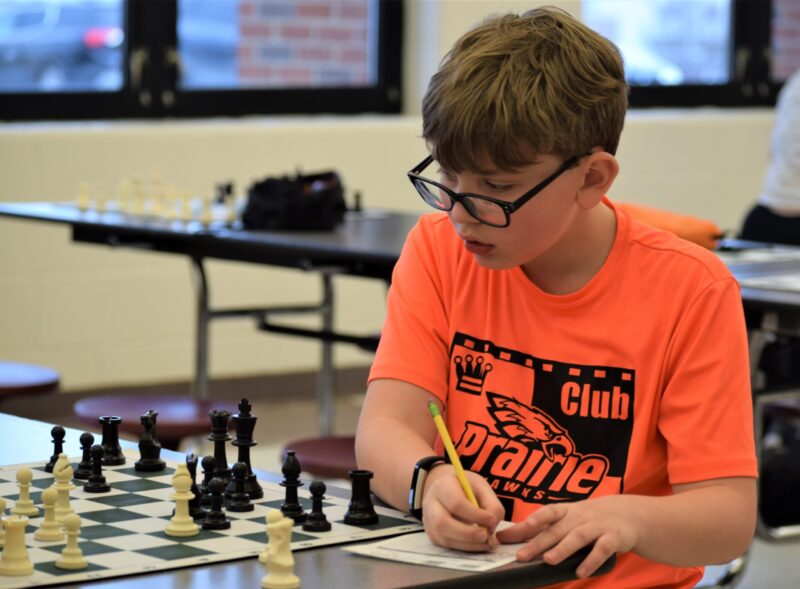 Prairie Chess Club was held today at Prairie Creek Intermediate School for students in grades K-6.  Today included a chess lesson, online homework review, and preparation for an upcoming tournament. At the conclusion of chess club, students participated in their own fun tournament.
Prairie Chess Club organizer/instructor Jim Hodina started chess club in 2006. "I have seen a lot of growth and interest since we started chess club," said Hodina. "We started at Crest and today have chess club for every school."  Prairie Chess club is held after school for students in grades K-12th grade.
Click here to learn more about Prairie Chess Club.