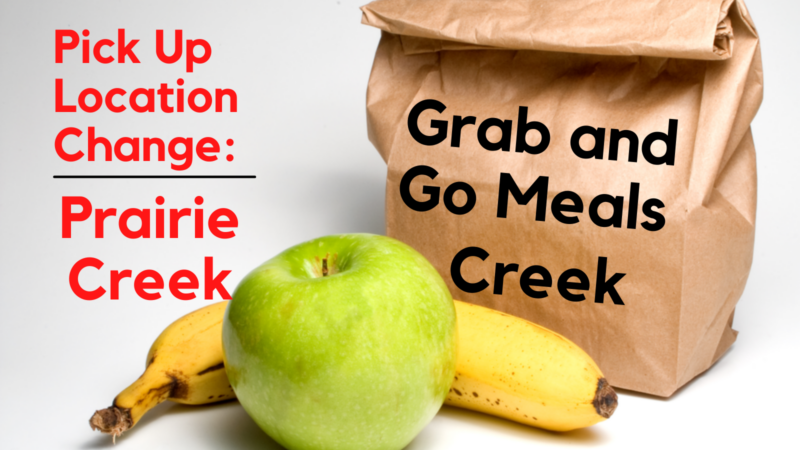 Prairie Families:
A HUGE thank you to our families for their patience and understanding during the meal hand out. We have handed out over 9,100 meals!  We greatly appreciate your participation and will work to streamline the pick-up process. Sign up is open but not required. Meal Sign Up
Menus are posted on our district online menu program – Nutrislice.
PICK UP LOCATION CANGE:  Prairie Creek Intermediate School
Grab and Go Meals will be available for pick up every Wednesday from June 9-August 11. New pick up site is Prairie Creek Intermediate School parking lot near the main entrance and playground area from 10:30 AM – 12:30 PM.  Meals are free and available for all children 18 years and younger.
Nutritional Services
College Community Schools