Prairie Backpack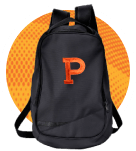 Sign up for Prairie Backpack! Prairie Backpack is College Community's "green" approach to distributing informational flyers to parents and our school community.

RECEIVE SCHOOL AND COMMUNITY FLYERS: If you would like to be notified of school sponsored activities and community opportunities, click here to sign up. When you visit Prairie Backpack, the sign up section is located at the bottom of the page.

SUBMIT A FLYER: If you would like to submit a flyer, you can now do that online. We now have an online process to submit all flyers. Click here to submit a flyer.