General Counseling
There are many options for counseling for your family or your student in the community and at school. You can start by reaching out to your child's school counselor for support.
Click here for a list of school principals, counselors, facilitators and nurses.
Through a partnership with Tanager Place we are able to offer school based therapy. School based therapy is essentially the therapy office brought to the student to allow for more convenient and wholistic support. See flier for more information.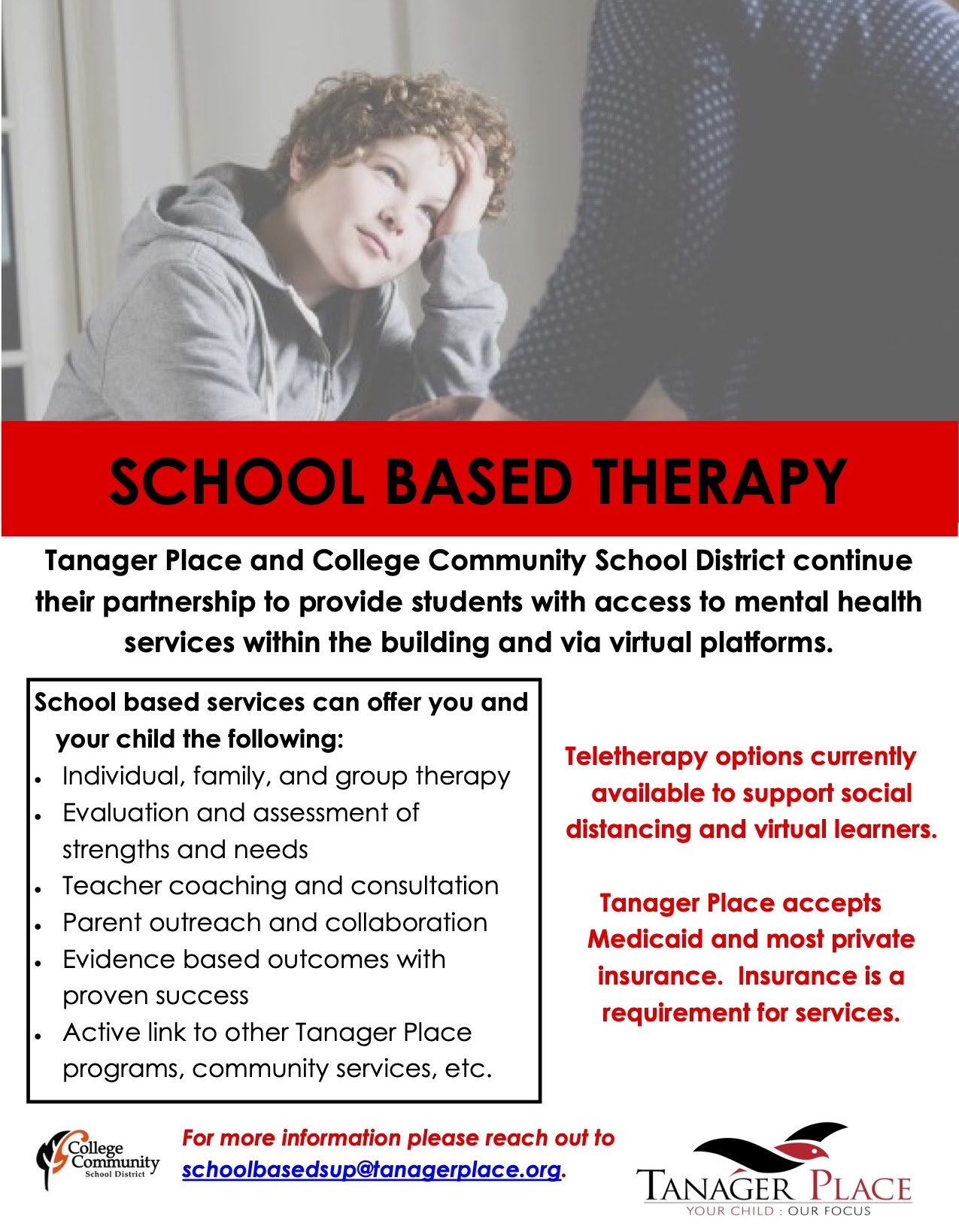 Here is a list of some commonly used Counseling offices in the area as well as a link that will connect you with the Linn County Resources for Mental Health & Counseling page.
Linn County Mental Health & Counseling Resources
Catholic Charities 319-364-7121
Cedar Centre Psychiatric Group 319-365-3993
Counseling & Therapy Asso. 319-393-4163
Family Systems 1-800-401-3665 ext:181
Foundation 2 Crisis Center 319-362-2174
Harambee House 319-366-1408
Horizons-A family Service Alliance 319-398-3943
Four Oaks Teen Plus Program 319-364-0259
Mid-Iowa Family Therapy 319-390-5500