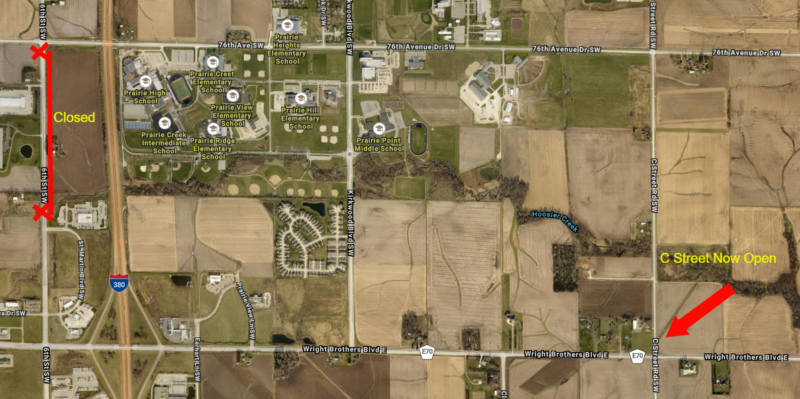 C Street Now OPEN
A portion of C Street that intersects with Wright Brothers Blvd is now open.
76th Avenue SW OPEN
The project to install a box culvert was completed. The box culvert was installed on 76th Avenue SW directly north of Prairie High School.
6th Street SW Closure – 76th Avenue to Wright Brothers Blvd.
6th Street SW south of 76th Avenue will be closing August 23 for public improvements for 2021 and 2022
Video: 6th Street SW Public Improvements South of 76th Avenue
Additional information including phasing plan on page 2
Kirkwood Boulevard SW Closure
Intersection improvements have started at Kirkwood Boulevard and Woodstone Lane SW as construction of a single-lane roundabout has begun. Kirkwood Boulevard SW is closed between Prairie Point Middle School and Wright Brothers Boulevard, and will remain closed through the fall. Access to residents will be maintained.