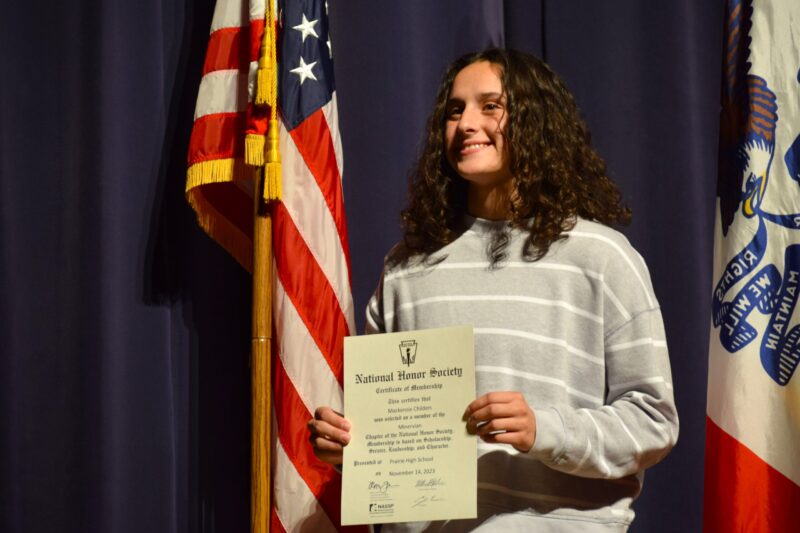 Congratulations to our new National Honor Society Inductees who were inducted on Tuesday, November 14 in the Concert Hall. National Honor Society (NHS) membership has been the true mark of student achievement for over 100 years, but it goes far beyond a report card. By empowering, championing, and recognizing well-rounded students, NHS provides schools with a values-based framework to elevate a culture of scholarship, service, leadership, and character.

Prairie High School's Minervian Chapter of National Honor Society began in 1961, when 31 Prairie High School students were initiated as that first class. This year, 77 new members have chosen to go that extra mile and continue the American traditions of good character, scholarship, leadership, and most importantly, service above self, not only as a high school student at Prairie, but as a member of the global community.

"I want to say congratulations on behalf of the Faculty Council and myself," said NHS Faculty Advisor Mathew Alexander. " We are proud of the effort and dedication to scholarship, leadership, service, and character that these students have shown. I look forward to supporting each of them in the continued growth of these attributes this school year."
Click here for the list of our new 2023 National Honor Society members.