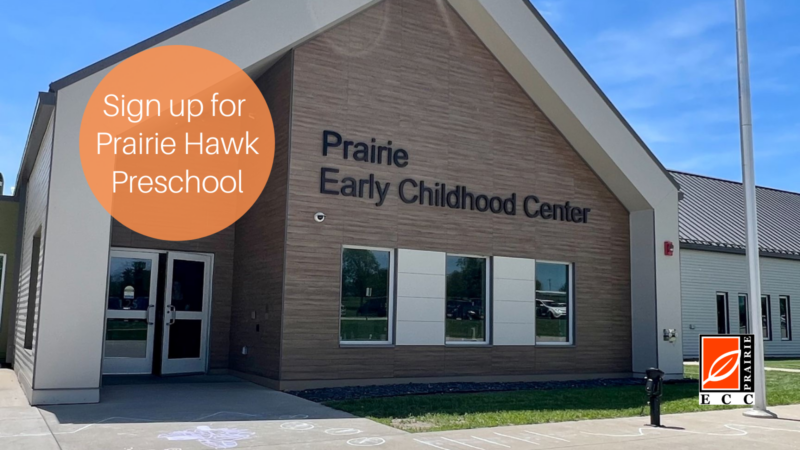 The Early Childhood Center (ECC) offers a guaranteed and viable curriculum that is engaging and creative that keeps kids interested while having fun! Our preschool classrooms are located at all of the Prairie elementary schools including our Early Childhood Center building.
Don't want the fun to end?! Join our wrap around childcare program! We provide ongoing curriculum based childcare from 6:30am to 6pm Monday through Friday through the school year. Our wrap-around childcare rooms are located in the same school as your child's preschool class!
Preschool starts August 30th!! Register today!
Click here to learn more.