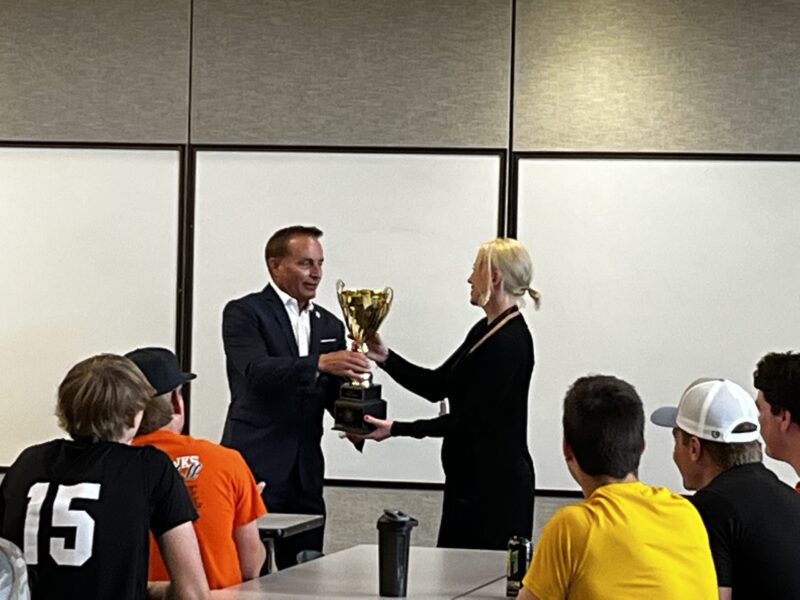 Iowa Secretary of State Paul Pate visited Prairie High School Government and AP Government classes on Friday, May 20 to present the Carrie Chapman Catt Award. The award goes to any school that registered at least 90% of eligible students to vote.
This is the second time in three years that PHS has earned this award. Secretary Pate fielded questions from the students and discussed the legitimacy of elections, civic activism and engagement.  Prairie is the second largest school out of 31 to receive the award this year.
The Carrie Chapman Catt Award is named after the famous Iowan who was instrumental to the cause that brought equal voting rights to U.S. citizens.