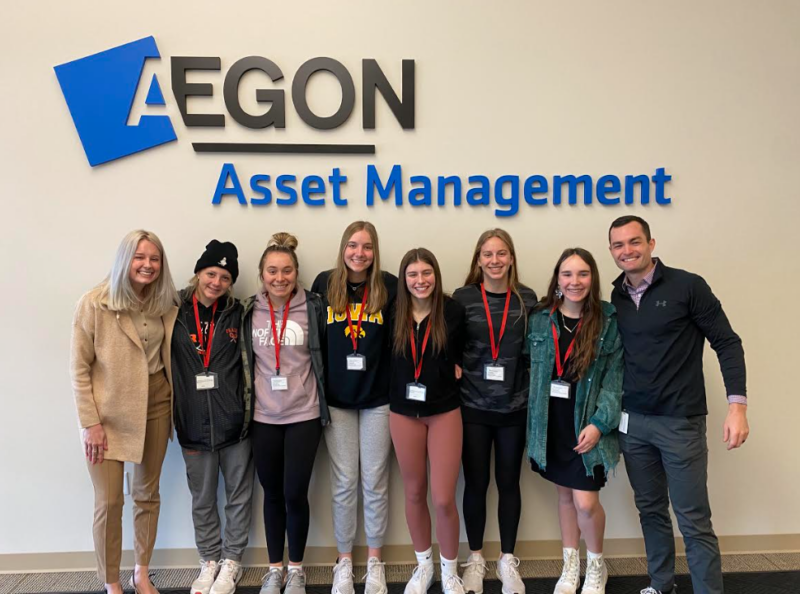 L-R: Emily Phelps, AegonUSA, Prairie students, Coilee Hynek, Hannah Ironside, Ellie Doser, Kelsey Taylor, Ella Nove, Rylee Lueken and Nate Wells
Aegon USA approached Prairie High School in 2021 with the idea of Prairie piloting a national curriculum, Invest In Girls (IIG).  With the goal of ushering in the first generation of financially literate girls and increasing the number of women working in finance, Prairie said 'yes'.  "Any time a community partner sponsors such opportunities, we want to make sure our students are active participants," said Mary Gudenkauf, Prairie High School Career Services Advisor.
Teachers nominated students who indicated an interest in finance. Throughout the course of 12 sessions, topics focused on financial foundations so students feel confident about money matters.
April 20th students toured Aegon USA headquarters in Cedar Rapids and met with employees.