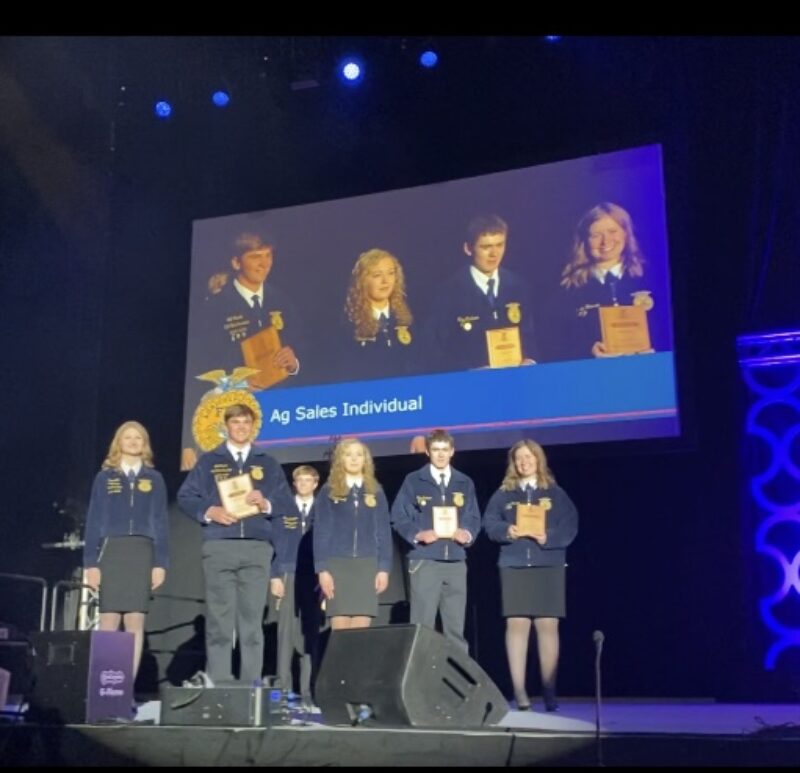 Congratulations to our FFA students and FFA Advisors Erica Baier and Josh Divoky who attended the Iowa FFA State Convention April 10-12 at Iowa State University. Prairie had 32 FFA members who successfully competed against 18,000+ FFA members state-wide.
"To see this kind of success in year two of a program is unheard of," said FFA Advisor Erica Baier. "Our goal is to do the best we can and our students truly embody that. Seeing their hard work pay off with a supportive community standing behind them is unbelievably rewarding."
Congratulations to the following students on your outstanding accomplishments!
State Champion – Ind. Ag Sales: Will Vlasek
Creed Speaking: Silver – Adam McCrae
Chapter Exhibit: Silver – Sara Rose
Ag Issues and Perceptions: 2nd Place Gold and Runner Up – Olivia Zubrod, Morgan Pence, Zoey Skriver, Karsyn Roling, Natalie Baustian, Laural Spading
Ag Communications: 4th Place Gold – Belle Netolicky, Dani Stallman, Katie Sterling, Allie Kasper
Poultry Evaluation: Silver – Drew Boston, Zach Winborn, Chris Lange
Team Ag Sales: 7th Place Gold – Malia Armour, Tyler Andrews, Will Vlasek, Jack Miller
Delegates: Sara Rose and Berkley Bruce
Courtesy Corps: Sydney Divoky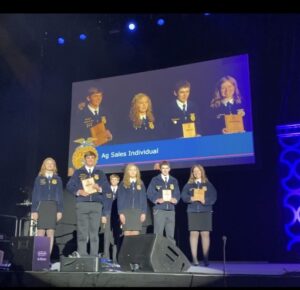 Will Vlasek – State Champion Individual Ag Sales
Tyler Andrews, Malia Armour, Jack Miller, Will Vlasek – 7th Place Team Ag Sales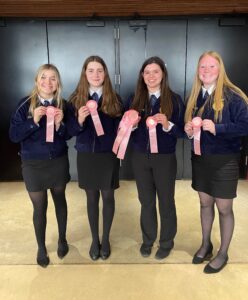 Allie Kasper, Dani Stallman, Belle Netolicky, Katie Sterling – 4th Place Agriculture Communications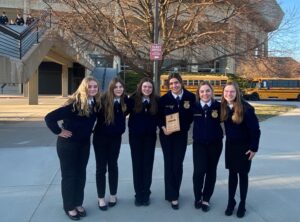 Zoey Skriver, Karsyn Roling, Morgan Pence, Olivia Zubrod, Laural Spading, Natalie Baustian – 2nd Place Runner Up Ag Issues and Perceptions