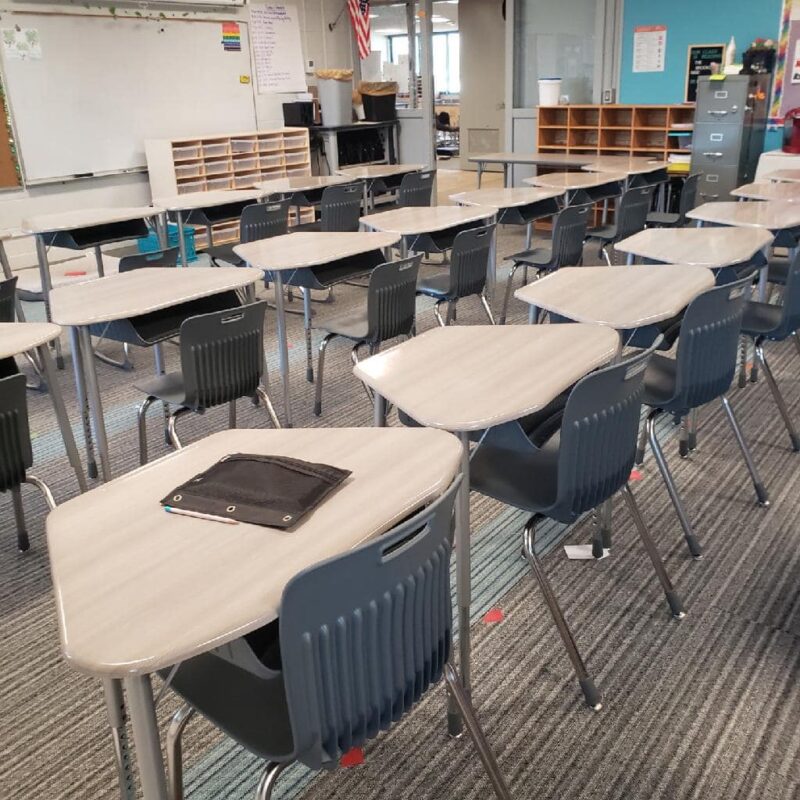 Big progress is being made at Prairie Crest Elementary School since renovations began last summer as part of the 10 year facilities plan to address our three oldest elementary schools.
Some of the most recent updates include the following:
New Furniture
Mounted Projectors
Updated HVAC System
New Carpet
New Cabinets/Storage
New Blinds
Fresh Paint
New Lighting
New kindergarten restrooms in K
Work at our three oldest elementary schools began in the spring of 2019 with Prairie View Elementary School. Work at View included adding interior walls, fire and sprinkler systems, upgrading safety systems, new intercom system and improved secure entrance. Renovations to Prairie Heights Elementary, the district's oldest building constructed in 1954, concluded last summer. Renovations to Heights include a more secure entrance, new technology, LED lighting, brighter hallways and classrooms, and an upgraded mechanical system. Construction renovations at Heights are to be completed this fall.
Work at Prairie Crest Elementary, which is expected to be completed this fall, will include the following as part of the renovation project:
New entry/front office addition with new secured entrance and visitor parking and
parent pick-up/drop-off location on the east side of the building
Infilled courtyard to create new project room and music room
Remodel of existing office area into new art room, activity spaces, and wrap
around room
Remodel of old Early Childhood Center wing into new pre-K classrooms
Relocated playground with new equipment
New elevator
Updated finishes throughout the existing classrooms, cafeteria, hallways,
gymnasium
New mechanical and electrical infrastructure, including new mechanical unit for
the gymnasium
"It has been so wonderful to watch our building change and grow before our eyes," said Building Principal Kylee Hayes. "Our students, staff, and family members have been so resilient and flexible throughout the entire process. In our newly renovated spaces, we're seeing additional room for collaboration with our mounted projectors, structured collaborative learning spaces with our new furniture, as well as ways to build-in flexible seating options in each classroom. Students are loving the new furniture and seating options and we can't wait to continue to share more updates with our community!"