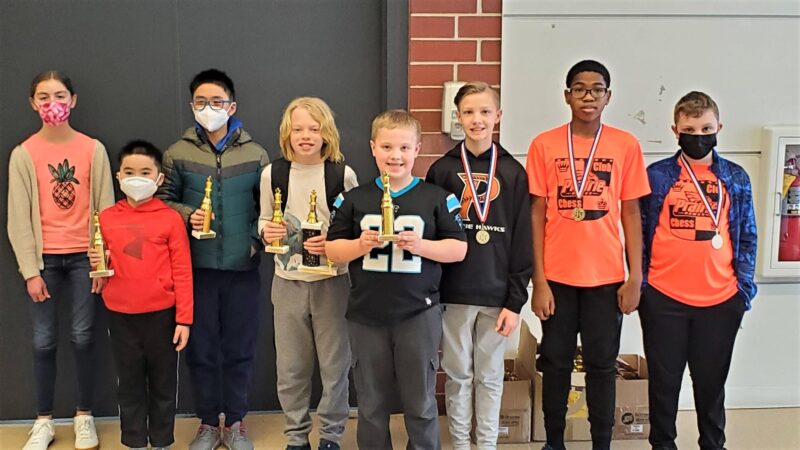 The Iowa Scholastic Chess Team Championships were held at Prairie Point on Saturday, January 22.  The Prairie Chess Club fielded 21 students among all the grade levels.  In the Grade K-6 Section, Prairie Creek tied for second place, despite being without their highest-rated player.  What may be the most remarkable is the fifth-place finish of Prairie Heights in the same K-6 section, despite not having any of the more experienced 5th grade and 6th grade players many of the other teams had on their roster.  Prairie Point players performed well, too, capturing the 3rd place trophy in the Junior High Section.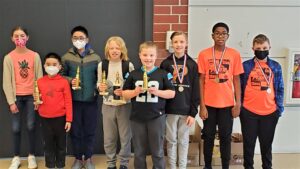 The K-6 Second Place Team (tied) Representing Prairie Creek
(Left to Right) Sophia Netolicky, Aaron Wong, Vincent Wong, Tristan Frese, Greyson Rudd, Remi Cariveau, Justin Ibeawuchi, and Quinn Robertson.  (Not shown: Colling Gilland, Noel Miller, and Carson Sellner)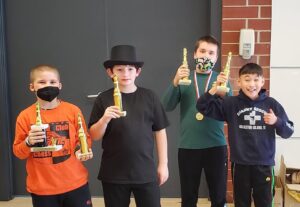 The Prairie Heights K-6 Fifth Place Team
(Left to Right) Jack Bear, Kale Wood, Nicholas Schroeder, and Kellen Cavalier (Not shown: Aaron Reynolds)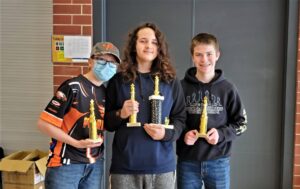 The Prairie Point Junior High Third Place Team 
(Left to Right) Kyle Sellner, Aidan Hoovik, Chase Nelson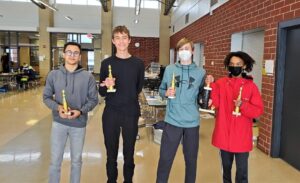 The High School section was an individual competition rather than a team-based award.  Mason Kimm received the individual second-place trophy.