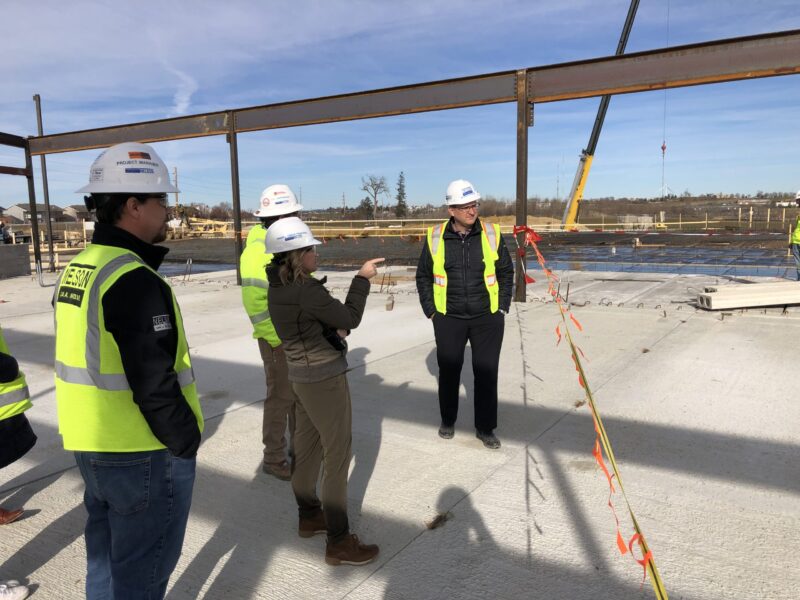 Carl A. Nelson and Company, provided a tour and an update on the new 5/6 building which is scheduled to open in the fall of 2023.
On March 3, 2020, voters in the College Community School District approved a $54M bond referendum to construct a new 5/6 building on 80 acres directly south of Prairie Point.  Funds generated from the bond referendum in conjunction with SAVE dollars also include significant renovations to our current Prairie Creek building in preparation for our 9th graders and district programs.
Below is a construction update for December 2, 2021.
100% Building Foundation Completed
60% Structural Masonry Completed
90% Underground Plumbing Completed
70% Underground Utilities Completed
30% Precast Wall Panels Installed
Second Floor Installation Begins
Mechanical, Electrical and Plumbing Work Begins
Majority of Earth Work Completed
Started Geothermal Work