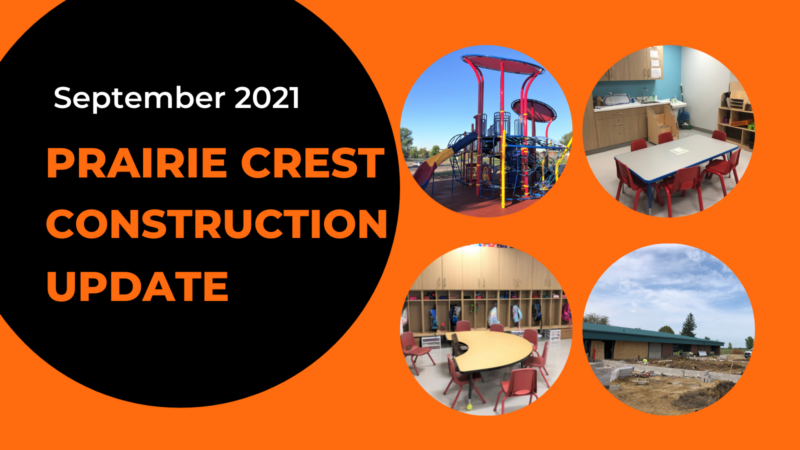 Construction at Prairie Crest Elementary continues to move right along. Work began this summer to renovate classrooms, upgrade fire and sprinkler systems, safety systems, HVAC system and a new intercom system. The project also includes a new secure entrance and office addition located on the east side of the building.
The first phase of the project included a lot of demo work, renovations and a new playground. "We are very encouraged by the progress that has taken place since the project began," said Chief Financial Officer Angie Morrison.  "The library and preschool area is almost complete as part of phase 1. The next phase of the project will include renovations to our classrooms work on our new entrance and office addition."
Voters in the College Community District passed a $49.5-million-dollar bond referendum on February 2, 2016 to address enrollment growth and facility needs at Prairie High School. Funds generated from the bond referendum in conjunction with SAVE dollars also include significant renovations to our three oldest elementary schools, Prairie Crest, Prairie Heights and Prairie View.
The renovation and addition at Prairie Crest Elementary School is planned for completion in the fall of 2022.