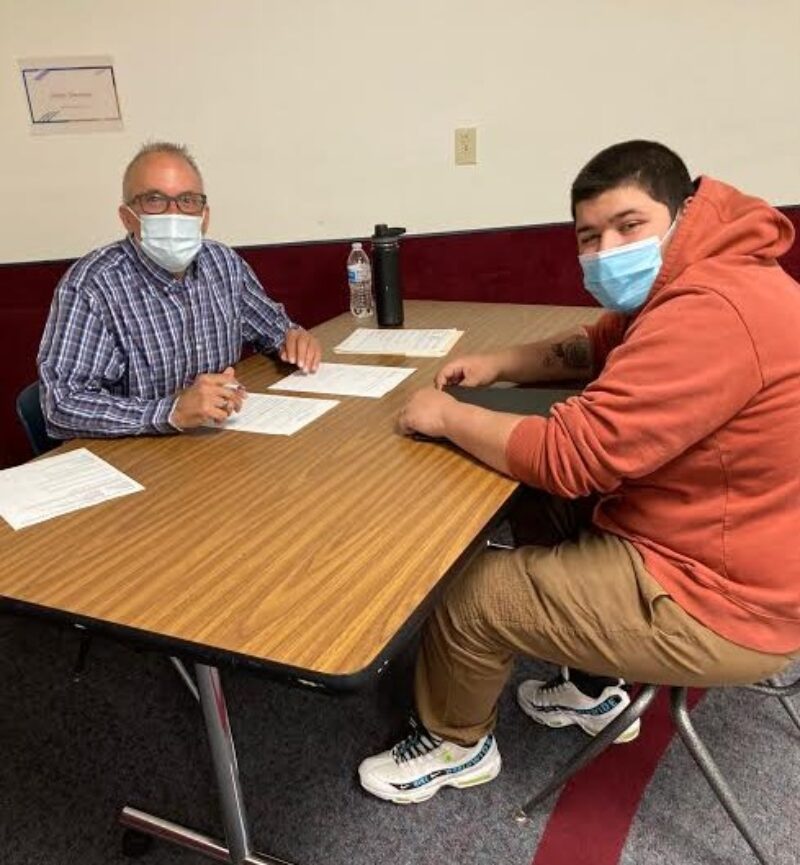 On Thursday, May 13, twenty-one students from Prairie Delta participated in Mock Interviews, organized by District Volunteer Coordinator Kathy Waychoff.
Students had the opportunity to interview with current and former employers from ADM, Worley Warehousing, IBEW Local 405, Howe's Law Firm, ACT, Vlasy Salon, Iowa DNR, Iron Workers 89, and the College Community School District.
For their interviews, students created a current resume, mock want ad, mock letter of application, and a mock resume. "The mock want ad allows students to see things from the employer's side of the table, while the mock resume acts as a guide to help us plan for our future," said Prairie senior Breanna Flickinger. "I really enjoyed the whole process, especially interviewing with someone who knows what they want when hiring a new employee."
Prairie Delta is an extension of Prairie High School located on the Kirkwood Community College campus. The program serves students in grades 9-12 in the College Community School District who seek a smaller learning environment.