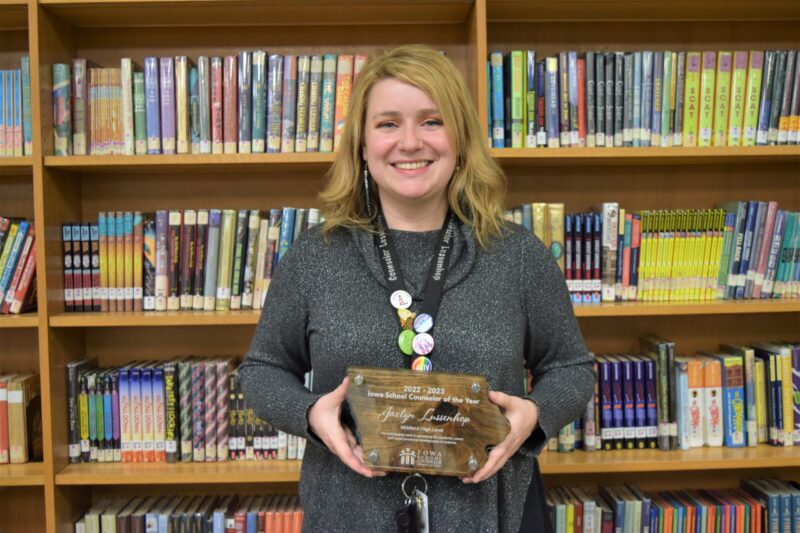 Congratulations to Jaclyn Lussenhop who was selected as the 2022 School Counselor of the Year by the Iowa and American School Counselor Association. Lussenhop, who is a School Counselor at Prairie Creek Intermediate School, was recognized for the outstanding counseling program she has fostered at Prairie Creek, as well as for her leadership and advocacy for students and their social-emotional learning.

"Student learning and emotional well-being are impacted by Jaclyn's work in developing a 30 minutes social-emotional learning curriculum that is being taught by homeroom teachers on a daily basis," said Prairie Creek Principal Jennifer McDonnell. "Jaclyn researches and uses resources and services throughout the community to respond to students' individual needs and works effectively with students, families and staff."

The ASCA School Counselor of the Year program honors the professionals who devote their careers to serving as advocates for the nation's students, helping them achieve success in school and in life. State school counselor of the year honorees were selected based on several criteria, including: school counseling innovations, exemplary comprehensive school counseling programs, leadership and advocacy initiatives, and contributions to student outcomes.

"I have a passion for school counseling and the students that I work with and I feel very honored to have received this recognition," said Lussenhop.