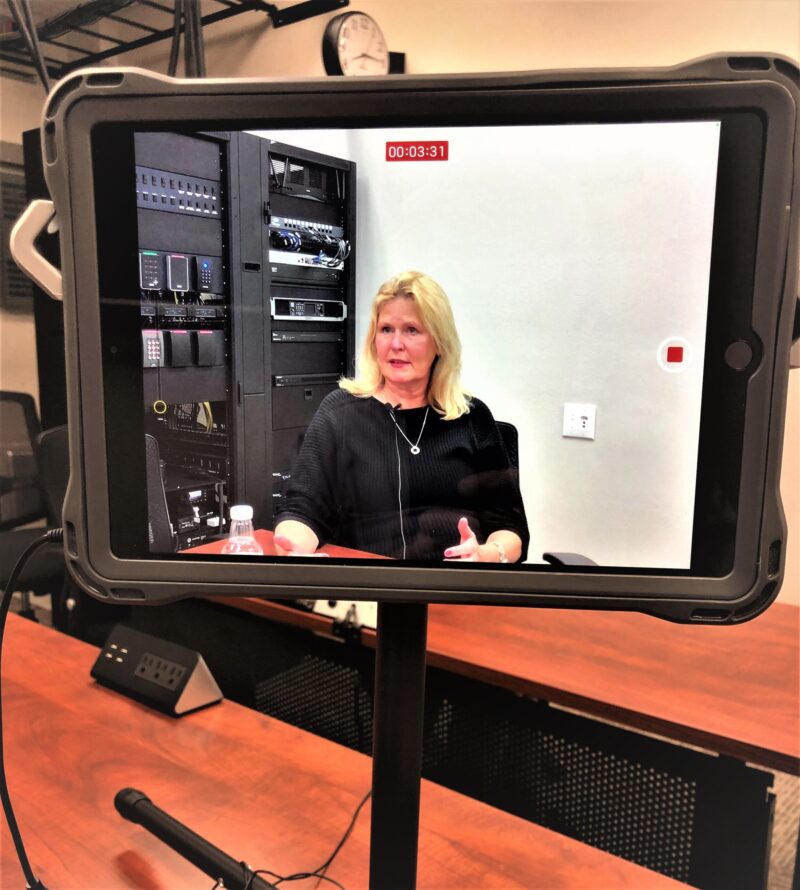 Superintendent Dr. Doug Wheeler met with Chief Executive Officer at Communications Engineering Company Kim Lehrman for an on-site video interview. The video interview is part of an upcoming presentation as College Community Schools prepares to host a National Learning 2025 Conference in 2023.
In the interview Lehrman talks about her role as a business leader, changes she has seen in in regards to talent acquisition, and how our Prairie Ready structure will help address gaps in the work force when looking for and keeping employees.
"Ms. Lehrman clearly understands what our Prairie Ready program is all about," said Dr. Wheeler. "She is a strong business leader who recognizes that community involvement in education will help meet the needs of local industries and provide students with opportunities to gain valuable real-world skills, both technical and professional."
College Community Schools has been working on an alignment of initiatives to support Personalized Learning.  One of these initiatives is Prairie Ready. This guide helps students plan for their future and gain valuable real-world skills, learn rigorous curriculum, and creates checkpoints for future success.
The focus of Prairie Ready is to prepare students for success in all forms of education/training after high school graduation, including 2-year college programs, 4-year college programs, certification programs, apprenticeships, the military and other career training programs.
Click here to learn more about Communications Engineering Company.