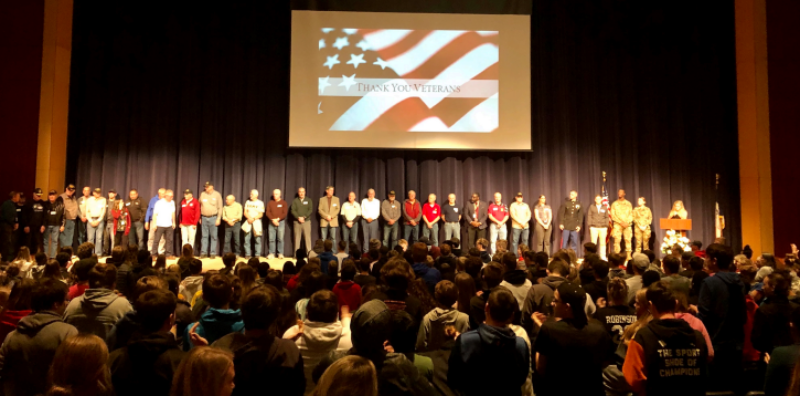 Prairie High School is hosting an event to recognize the service and sacrifice of our community members that served in the United States Armed Forces. All veterans that live, work, and are involved in our community are invited to attend.
Veterans are asked to express their intention to attend by email (knoska@crprairie.org) or voicemail (319-848-5340-ext. 2071). Veterans are welcome to bring their significant other or companion.
Current CCSD Masking Policy for Visitors: "All Volunteers and Visitors will be required to wear facial masks covering the nose and mouth while in district buildings during hours of compulsory attendance (school day, including pickup/drop/off) during times when masking is also required of staff/ employees in that building/site."
VETERANS SOCIAL AND BREAKFAST
When: 9:30-10:20 AM  (A light breakfast will be served)
Where: Prairie H.S. Gallery Rooms C & D (south entrance)
Parking: Upon arrival please park in south parking lot behind Prairie High School.
VETERANS RECOGNITION CEREMONY
When: 10:25-10:58 AM
Where: Concert Hall at College Community