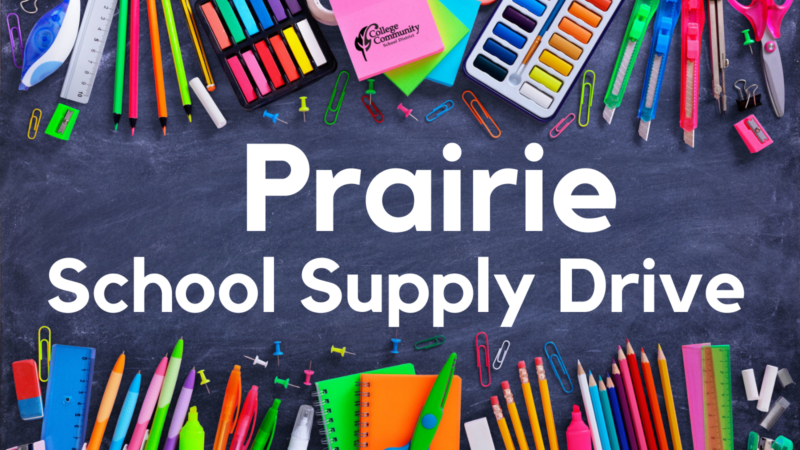 Help Prairie kids return to school with all the supplies they need for a successful year!
HERE is a list of supplies needed for this year.
Supplies can be dropped off
in the black boxes at the lobby of each main campus school
at the College Community District Office
at the Ely and Swisher libraries.
If you would prefer to donate cash to be used where it is needed most, you can do that HERE through the Prairie School Foundation.
If you have any questions, contact Ali Alldredge (alialldredge@crprairie.org), 319-848-5224.