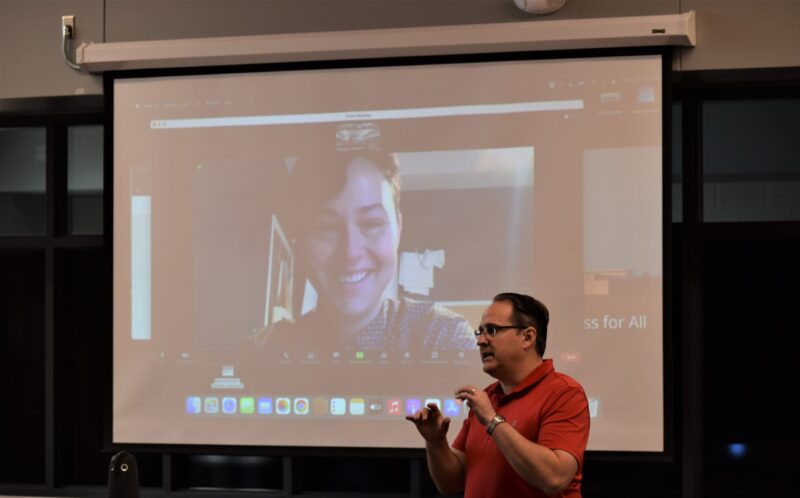 The administrative team at College Community Schools is spending the next two days taking part in a professional learning retreat.  The retreat, which is being held in the gallery rooms (formally study hall area) at Prairie High School, allows the administrative team to prepare and plan for the upcoming school year with the focus on students, staff, health and safety.
Day one of the retreat focused on 'Leading for Equity' with the goal of becoming stronger change agents for equity at the school and district levels. District administrators had the opportunity to learn and engage with equity experts including a Prairie High School graduate. Today's speakers included: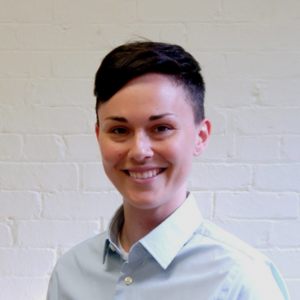 Alison Mollman:  Alison Mollman was valedictorian of Prairie High School's Class of 2005 and received a full-ride Matthew Shepard Scholarship for her work advocating for LGBTQ students in the College Community School District.  In 2009, Alison graduated with Highest Distinction and Honors from the University of Iowa with a BA in Women's Studies and a minor in Religious Studies.  She earned her J.D. from the University of California, Berkeley, School of Law in 2012, and then moved to Alabama to work for the Equal Justice Initiative as an attorney.  Through her work at EJI over the last 9 years, Alison has represented people on death row and children who have been sentenced to die in prison, and also does public education work around our nation's history of racial injustice.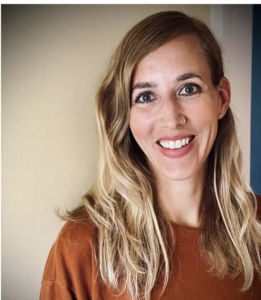 Leigh Ann Erickson:  Leigh Ann Erickson, author of the YA book What is White Privilege, is the proud sister, daughter and granddaughter of teachers. She has taught in rural, suburban, and urban schools witnessing the disparities that exist in U.S. Education and working to dismantle those disparities. She is the founder and principal of Undone Education Consulting and the Undone Movement which works with teachers across the nation to end educational inequity. That work includes teaching predominantly white student populations to recognize historical truth and privilege and be part of the work to dismantle systemic racism. To do this, Leigh Ann developed an extensive curriculum and created the Connect, Absorb, Respond, and Empower (CARE) conference which brings authentic and relationship building conversations about race and bias into high schools. She speaks about this work across the country and supports school districts and business with equity training. Leigh Ann earned a Bachelors in English and Spanish from the University of Delaware and Masters in Teaching from Pace University. She was a 2019 finalist for Iowa Teacher of the Year and received the Iowa HER Women of Achievement Award in 2018. Erickson is grateful to play a small part in a conversation about race and equity that has been happening in this country for centuries.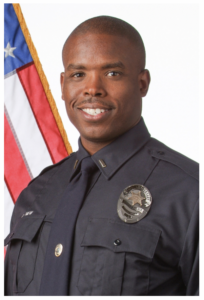 Roger New:  Roger New is the Police Chief for the City of Eagan Minnesota. New holds both Bachelor's and Master's degrees and is a graduate of the prestigious FBI National Academy. Starting in 1994 as an Eagan police officer, New rose to the rank of Patrol Sergeant in 2004 and just two years later was promoted to Lieutenant. He was appointed Deputy Chief in 2016, and as the police chief is leading Eagan's 100-person department, with 73 sworn officers.
Day one of today's retreat concluded with a book study.  For the past year the administrative team has been reading Despite the Best Intentions.