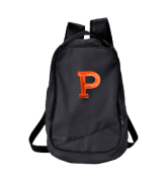 Prairie Backpack
College Community School District's "green" approach to distributing information from school sponsored activities and non-profit organizations.
Events
Mount Mercy University Boys Basketball Camp

Location

1330 Elmhurst Dr NE, Cedar Rapids Iowa, 52402 (Hennessy Rec Center)

Audience

2nd grade through high school seniors

Cost

$75/$100

Contact

Aaron Jennings

Email

Phone

Information

The offensive improvement camp is designed for boys entering grades 2-12 who want to gain some serious offensive skills this summer! Our outstanding staff of coaches, current and former players will take you through the Mustang Offensive Improvement series. This sequence of drills has helped make the Mustangs one of the top offensive programs in the country.

4-H Summer Day Camps

Location

Varied Locations around Linn County

Audience

Varies from K-10th Grade

Cost

Varries

RSVP

Jun 21, 2022

Contact

JD Otterbein

Email

Phone

Information

Iowa State Extension and Outreach Linn County 4-H offers quality summer day camps in our community. The day-long camps are educational, interactive, and sure to keep your child's attention.

Camp Tanager – Day and Overnight Summer Camps

Location

Camp Tanager. 1614 West Mount Vernon Road, Mount Vernon, IA 52314

RSVP

May 01, 2022

Contact

Donald Pirrie

Phone

Information

Camp Tanager offers week long day and overnight camps for youth ages 6-11 years. Camp scholarships are available for overnight camp programs for families that would otherwise be unable to afford the cost of camp. Day Camp offers kids the opportunity to get outdoors this summer and to stay active and busy.